About Us
Matteo Terragni: the founder
Matlight Milano was born of the design philosophy of its founder, Matteo Terragni, and represents his personal vision applied to the world of lighting.
After years working abroad in the international finance sector, he made the radical choice to bet everything on expressing his design vision with a completely new project, based on the concrete nature of stone: looking beyond the surface and opacity of the material, towards illuminotechnical solutions which include aesthetic research and innovation.
The concept
The creator of many of the brand's collections, Matteo Terragni is driven by the desire to enhance the material element – solid and primitive – through a new lightness, moulding it into transparent illumination creations, with pure, geometric forms.
A new design and production context where the human contribution is also key, from the artisan production of the product through to the dialogue with the customer on the wide range of customisations available.
Processing and Manufacturing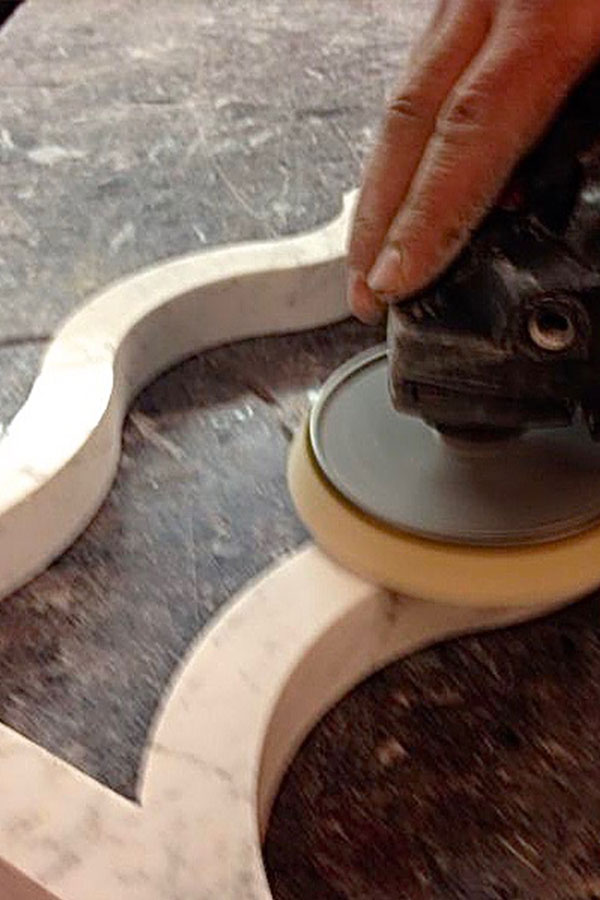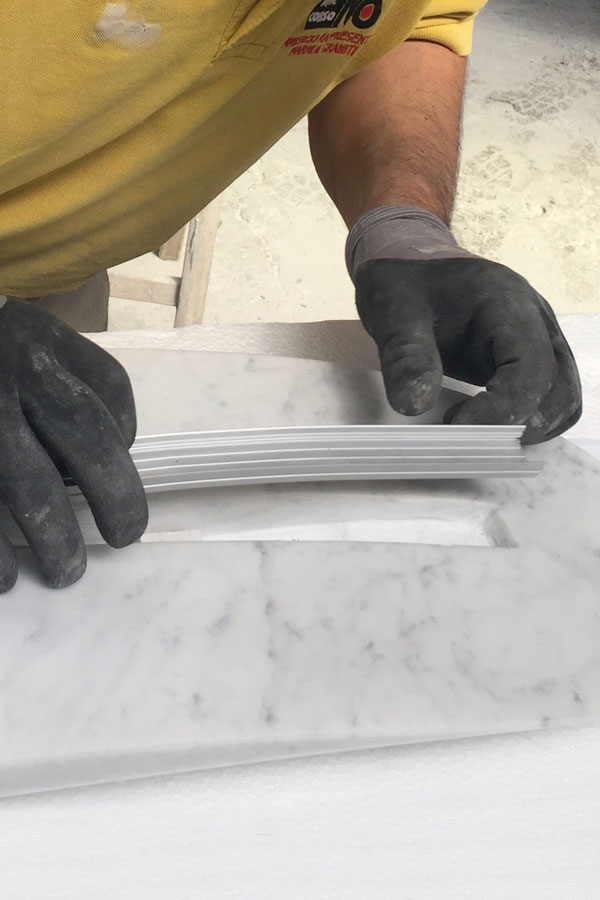 Matlight Milano: the brand
Matlight Milano – an Italian lighting brand which offers collections of lamps and luminaires distinguished by the use of precious metals and other materials. Precious marble, onyx and alabaster, combined with bronze and brass, give rise to exclusive and timeless bespoke creations, suspended between light and material, craftsmanship and high design.
Stone at the service of light is the principle underlying every one of the brand's creations: authentic, unique pieces, born of the meeting of craftsmanship and technological innovation. Those are able to bring out the noble beauty of the marbles and metals used.
Made in Italy lightings
Entirely made in Italy, from the design and production through to the finishing, Matlight Milano's creations make use of ancient knowledge, represented by the decades of experience of the artisans who work with the company for the stonework, combined with the creative freedom made possible by modern technology, in a constant process of design research and juxtaposition.
The formal inspiration is also constantly changing: ideas and influences from the world of art and interior design inspire a visual code which is sleek and geometric, yet at the same time highly decorative, thanks to the eclectic appeal radiated by the stone and metal.
Matlight Milano is light and stone, design empathy and functionality. It's a lighting brand where high design meets Italian manufacturing excellence, with the sincere ambition of creating products which will stand the test of time both in terms of their materials and styling.
They talk about us

La nuova leggerezza della pietra
Abbiamo incontrato Matteo Terragni fondatore di Matlight Milano, un'interessante novità nel panorama della luce luxury. Punti di forza sono la ricerca sui materiali e sull'estetica migliore per rappresentarla. Un intenso dialogo tra pietra e ottone, tra geometria e natura.